Construction Industry Safety Award Scheme 2019/2020 Experience Sharing of Gold Prize Winning Construction Sites and Safety Teams
職業安全及健康部
Occupational Safety and Health Branch
勞工處
Labour Department
Construction Industry Safety Award Scheme 2019/2020
Experience Sharing of Gold Prize Winning Construction Sites and Safety Teams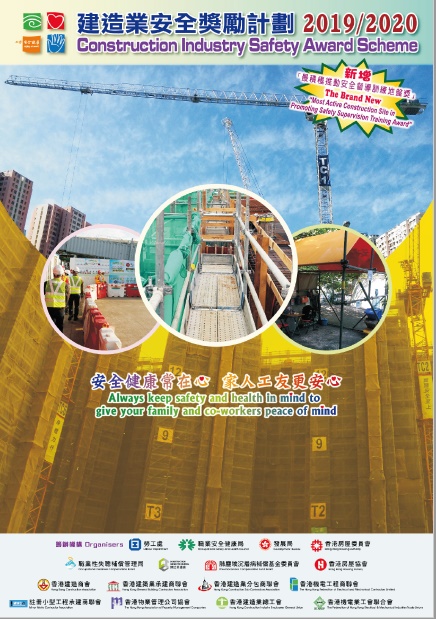 The production of these videos is a sustaining promotional programme of the Construction Industry Safety Award Scheme. Through interview with the management of the gold prize winning construction sites/safety teams and shooting of the working condition in their workplaces, we aim at promoting occupational safety and health to workers and other persons.
**************************************************************
DISCLAIMER
The Labour Department is the owner of all copyright of these videos. The content and information of these videos constitute general guidance only. It does not reduce, limit, or replace any legal obligations upon any person to comply with any statutory duties under relevant legislation. Users such as managers and supervisors should make their own evaluation of the information contained in the videos to determine if it can be applied to their own situations and practices. The Labour Department does NOT accept any responsibilities for any loss or damage resulting from the use of or failure to use of the information contained on the videos.